Parliament's Privileges Committee acquits John Nicolson MP
26 Oct 2023
Public Law and Judicial Review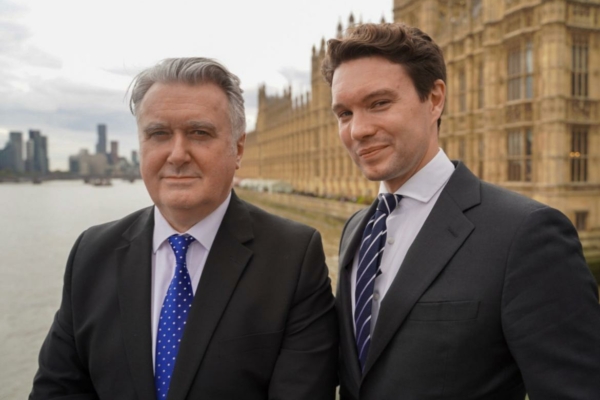 The Privileges Committee has acquitted John Nicolson MP after the Speaker, Sir Lindsey Hoyle MP, accused him of contempt of Parliament for publishing one of Hoyle's rulings and implicitly criticising him.
Contempt of Parliament carries a potential punishment of a recall petition which could have led to Nicolson losing his seat.
The Privileges Committee is appointed to conduct inquiries into issues related to parliamentary privilege, its duties include looking at cases where MPs are accused of breaking rules.
The Case
Nicolson was a member of the Digital, Culture, Media and Sport Select Committee when Nadine Dorries, then Secretary of State for Digital, Culture, Media and Sport, claimed (in evidence to the Committee) that Channel 4 had used "paid actors" in a reality TV show in which she had participated. The claim came in the context of Dorries justifying her plan to privatise Channel 4 against the TV station's wishes. The Committee investigated Dorries' claim and concluded that it was not true. Nicolson consequently asked the Speaker to begin the process of referring Dorries for investigation by the Privileges Committee on the basis that she had committed contempt of parliament by misleading the DCMS Committee to further her political aims.
Nicolson informed the public, via Twitter, that he intended to refer Dorries to the Speaker. The Speaker, however, refused to allow the House of Commons to debate whether Dorries should be referred to the Privileges Committee (the first step in the process). Nicolson, again via Twitter, informed the public of this decision and stated that the result was that Dorries would "face no consequences for her actions". The Speaker demanded a public apology from Nicolson. When Nicolson refused, the Speaker scheduled a debate in the Commons on Nicolson's conduct and Nicolson was referred to the Privileges Committee.
The Speaker relied on an obscure parliamentary rule, suggesting that MPs should not disclose "private rulings" of the Speaker. This ran counter to the rulings of his predecessors, who had undertaken to publish their rulings in the public interest. The Privileges Committee concluded that the Speaker's rulings should be kept secret from the public, but that MPs could not be expected to be aware of the rule. Nicolson was, consequently, acquitted of contempt.
This is the first time in living memory that a Speaker has personally pushed for a member to be found in contempt of Parliament on a matter in which he had a personal interest.
Sam Fowles of Cornerstone Barristers acted for John Nicolson MP.
Commenting on the case John Nicolson MP said:
"I can't thank Sam Fowles enough for his help, encouragement, and support. 

"We'd to wait almost a year whilst the Commons Privileges Committee dealt with Boris Johnson before moving on to my case. 

"Sam used this time to investigate precedent and build a clearly constructed and elegantly presented case to put before Members of Parliament at the Privileges Committee. 

"I am delighted that we prevailed and that I could demonstrate, with Sam's help, that I did not commit contempt of Parliament by making known to the public a Speaker's ruling.   

"There were important constitutional issues at stake – not least what I consider the public's right to know about Speakers' rulings on matters of public policy. 

"I appreciated enormously Sam's hard work and erudition and, on a personal basis, his warmth and kindness as we prepared our defence in what was, inevitably, a stressful case."
The full judgment can be found here.
About Sam
Sam Fowles acted for John Nicolson MP and joins a small group of lawyers who have been instructed in a Privileges case (there have only been a handful of such cases in the last century).
Sam is a public lawyer with a particular interest in constitutional, administrative, information, and planning/environmental law, inquests, and public inquiries. He has appeared in many of the leading matters of recent years including Miller/Cherry v The Prime Minister, Hamilton v Post Office, and The Liberal Democrat Party/Scottish National Party v ITV. He has appeared at every level of tribunal, including the Supreme Court.
Learn more about Sam's work by visiting his profile here.