A wind of change?
27 Sep 2023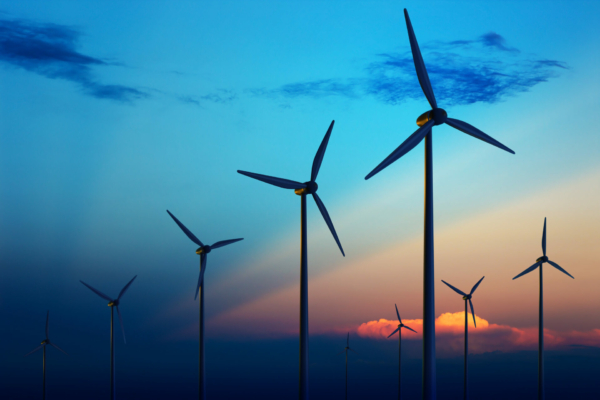 The original version of the National Planning Policy Framework (NPPF) had little to say about the approach to determining applications for onshore wind development. Footnote 17 merely stated that planning authorities should follow the approach set out in the National Policy Statement on Renewable Energy. This changed significantly with the publication of a Written Ministerial Statement (WMS) in June 2015, intended to ensure that "local people have the final say on wind farm applications." Since 2015 the Government's policy has been that new onshore wind developments should only be permitted in locations that are "identified as suitable" in the development plan and where "it can be demonstrated that the planning impacts identified by affected local communities have been fully addressed and therefore the proposal has their backing" (this being "a planning judgement for the local planning authority"). This was subsequently incorporated into the NPPF, located in footnote 54 of the 2021 version.
The policy had a drastic effect. Between 2016-2022 only 12 planning applications for new onshore wind farms in England were approved, comprising a total of 21 turbines – a drop of 97% compared with the number permitted between 2009-2015. Research published in March 2022 revealed that 89% of all LPAs in England had not identified any "suitable" areas for onshore wind in their adopted development plan – preventing any applications being approved.
The policy has been described as a de facto ban on onshore wind development, and has been increasingly criticised as climate change and Net Zero have climbed up the agenda.
During the report stage of the Energy Bill Sir Alok Sharma proposed an amendment to the Energy Bill which would have required the Secretary of State to remove footnote 54 of the NPPF and publish new guidance to developers, and would also have removed the right of appeal against refusals of permission for new onshore wind development. This prompted the Government to publish a WMS and a new version of the NPPF on 5 September 2023, adding a new footnote 53a and amending footnote 54. As a result, Sir Alok Sharma's amendment was not called.
New footnote 53a confirms that in addition to the grant of planning permission on application, onshore wind projects can also be permitted through Local Development Orders, Neighbourhood Development Orders and Community Right to Build Orders. The thinking behind this, according to the WMS, is that "development plans can take a number of years to be produced and adopted and we want to be clear that other, more agile and targeted routes are appropriate … We hope that this will mean sites are identified more quickly".
Amended footnote 54 now provides that:
"Except for applications for the repowering and life-extension of existing wind turbines, a planning application for wind energy development involving one or more turbines should not be considered acceptable unless it is in an area identified as suitable for wind energy development in the development plan or a supplementary planning document; and, following consultation, it can be demonstrated that the planning impacts identified by the affected local community have been appropriately addressed and the proposal has community support."
The two changes are underlined above. The first is to confirm that "suitable areas" can be designated in SPDs as well as in the development plan. The process for adopting an SPD is significantly less onerous than for a development plan document. However, the Town and Country Planning (Local Planning) (England) Regulations 2012 require that any document which "contains statements regarding … the development and use of land which the local planning authority wish to encourage [or] the allocation of sites for a particular type of development or use" is required to be prepared as a development plan document.[1] Thus the suggestion that SPDs may be used to identify "suitable sites" for onshore wind development appears legally questionable.
The second change amends the previous requirement for community "backing" with a requirement for "community support". The accompanying WMS explains that it was "not the policy intent" that "a very limited number of objections, and even at times objections of single individuals" should be taken as showing a lack of community backing, thereby preventing development. The WMS says that LPAs can now "take a more balanced approach, considering the views of communities as a whole". Apparently further guidance is to be published.
Most commentators have agreed that these amendments are unlikely to make any real change. Among the reasons for that are:
There is significant legal risk involved in using SPDs to identify suitable sites for the reasons set out above.
Local Development Orders, Neighbourhood Development Orders and Community Right to Build Orders all involve their own procedures. NDOs and CRTBOs require independent examination and must be adopted by referendum. LDOs do not, but nevertheless they require resources at a time when these are spread thin. LPAs are likely to prioritise development plan work.
New footnote 54 still requires that the site for the proposed wind development is within an area which has been identified as suitable in an adopted planning document (whether development plan or SPD). Given that nearly 90% of LPAs had not identified any such areas in March 2022, this is still presenting a major barrier to onshore wind coming forward (although the change in mood music might encourage some LPAs to propose areas in emerging plans)
On the face of it the change from community "backing" to community "support" appears little more than semantic, however there is potential for further guidance to clarify matters further and again the message coming through from the WMS about how the policy should not be implemented will undoubtedly assist LPAs. But of course this is only relevant in places where suitable sites have been designated so the impact will not be as great as it could otherwise be.
The new policy is not a new dawn for onshore wind and it is hard to see that it will result in a significant uptick in planning applications. Renewables UK described the policy changes as a "slight softening at the edges" which would not result in investment in new onshore wind at the scale needed.
In the same week as the revised NPPF and WMS were published, it was reported that the Government's latest Contracts for Difference auction round (described on gov.uk as "the government's main mechanism for supporting low carbon electricity generation") failed to attract any bids for offshore wind development due to the price being set too low. This has been described as "the biggest clean energy policy failure in almost a decade".
All in all, the prospects of relying on significant wind development to achieve Net Zero are not looking very positive at the moment.
About the author
Emma Dring has a busy public law practice focused on planning, environmental and local government matters. She regularly appears to represent clients in public inquiries and in the higher courts and is on the Attorney General's B Panel of Counsel to the Crown. Emma's clients include local planning authorities, private developers, and residents' associations.
Emma is a member of Cornerstone Climate.
---
[1] See the judgements in R. (on the application of Skipton Properties Ltd) v Craven DC [2017] EWHC 534 and William Davis Ltd v Charnwood BC [2017] EWHC 3006 (Admin) for further detailed analysis of the issues.