Better Late Than Never? First Reading of Renters (Reform) Bill in Parliament
18 May 2023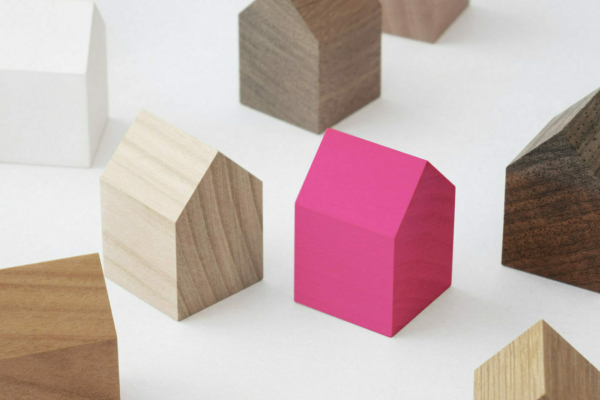 Join Andy Lane and Jack Barber for a webinar on the overview of Renters (Reform) Bill on 31st May at 3PM.
Register to attend the webinar by clicking the link here.
What's happened?
Yesterday finally saw the Renters (Reform) Bill get its long-awaited first reading in Parliament changing the law about rented homes (though debate and scrutiny will have to wait for the Second Reading and beyond). It was described on the order paper as follows:
"A Bill to make provision changing the law about rented homes, including provision abolishing fixed term assured tenancies and assured shorthold tenancies; imposing obligations on landlords and others in relation to rented homes and temporary and supported accommodation; and for connected purposes"
Some commentators have already referred to the proposals as the "biggest shakeup of renters' rights in England and Wales since the 1980s." The Secretary of State himself has described the bill as a series of "once in a generation" reforms that "will deliver safer, fairer and higher quality homes".
It's been a long time coming. Back in 2019, the Conservative Party made manifesto commitments to "bring in a better deal for renters, including abolishing 'no-fault evictions' and only requiring one 'lifetime' deposit which moves with the tenant", and that "if you're one of the many good landlords, we will strengthen your rights of possession"(Conservative and Unionist Party, 'Get Brexit Done: Unleash Britain's Potential – Manifesto 2019' p.29).
This preliminary briefing note seeks to give an initial overview to the changes presently proposed, but we will refine as further consideration to and comment on the Bill is given.
What's in the Renters (Reform) Bill?
The Bill (as introduced) and Explanatory Notes can be found here. A collection of guidance is published under an umbrella here (including the Bill here, tenancy reform here, the Private Rented Sector Database here, and renting with pets here).
The Bill is in five parts:
Part 1 deals with changes to assured tenancy legislation, including abolishing section 21 evictions and fixed term assured tenancies; making changes to grounds for possession; making changes to the procedure for rent increases; and making provision for the right to request permission to keep a pet.
Part 2 provides for the new Ombudsman and Private Rented Property Portal.
Part 3 makes provision for a lead enforcement authority to be established and imposes new enforcement duties on local housing authorities.
Part 4 makes provision for further government amendments ahead of Report Stage.
Part 5 contains general and technical clauses related to the Bill.

 
The much-trailed headline measures include:
Section 21: The abolition of section 21 'no-fault' evictions (purpose-built student accommodation will usually be exempt from these charges)
Tenancy structures: The move to a simpler tenancy structure where all assured tenancies are periodic and assured shorthold tenancies are abolished.

 

Changes to grounds for possession: Annex B of the

Explanatory Notes

provides a useful summary of the reformed mandatory and discretionary grounds for possession and the relevant notice period. The changes include:

 

A new ground for landlords who wish to sell their property and amends the ground for moving in to include close family members.

 

A new mandatory ground for repeated serious rent arrears and expands the discretionary eviction ground to clarify that any behaviour 'capable' of causing 'nuisance or annoyance' – the present wording of Ground 14 is "likely to cause" – can lead to eviction.

 

Rent increases: Landlords will be able to raise rents annually to market prices and must provide

two

months' notice of any change (section 13 presently allows for one month for such tenancies). Tenants will be able to challenge above-market rent increases via the First-tier Tribunal (Property Chamber).

 

Ombudsman: The introduction of a Private Rented Sector Ombudsman.
Privately Rented Property Portal: The creation of a Privately Rented Property Portal to provide landlords and tenants with better information to inform their decision-making.

 

Enforcement: New enforcement duties on local housing authorities to enforce the landlord legislation in its area (i.e., Part 2 of the Renters (Reform) Act (once enacted), ss.1 and 1A of the Protection from Eviction Act 1977, and Chapter 1 of Part 1 of the Housing Act 1988).

 

Pets: Clause 7 of the Bill also provides for a substantial amendment to the Housing Act 1988 to deal with requesting consent to keep a pet.
Changes to the court process
Detail on improvements to the court system remain vague. In supporting guidance, the Government says that it is also seeking to align the abolition of section 21 and new possession grounds with "court improvement"" including "end-to-end digitisation of the process" and "work with the courts to explore the prioritisation of certain cases, including anti-social behaviour".  
What next?
We don't yet know when these changes will come into force. With a General Election around the corner, the Government will be looking to push through previous manifesto promises. Labour is said to broadly support the Government's plans. However, the parliamentary path to enactment is not without peril. There have been reports of a rebellion from some on the Conservative backbenches concerned that changes infringe landlords' rights. 
Policy debates about housing and housebuilding will only intensify as the main parties turn up the volume on their campaigns going into the final year of the electoral cycle: 
The Conservative Party leadership is adamant that it is focused on delivering for the British public. Keeping manifesto pledges will be critical if Rishi Sunak's team are to show that they can bring about real changes to voters' lives. More widely, the party will have to clarify its position on housing targets and planning reform, especially given signs that the Liberal Democrats are making inroads with local promises to limit housebuilding in traditional conservative heartlands.
Labour, keen to be seen as a government-in-waiting, will need to pin its colours to the mast on policy detail. Senior shadow cabinet figures have pointed to Labour's Renters' Charter which would ensure the long-overdue abolition of section 21 evictions and introduce 4-month notice periods for landlords, a national register of landlords and further tenant rights. However, the national party leadership look set to decline to support Sadiq Khan's calls for powers to set rent controls in London. Elsewhere, Sir Keir Starmer has given a speech on how Labour intends to be the party of housebuilding.
The Bill adds definition to the shape of a wider and evolving policy battle. However, further reforms on housing and housebuilding look set to be a key component of the next election. 
Conclusion
For many, changes to rental sector are long overdue. The First Reading is the clearest indication yet that the Government is serious about delivering on its manifesto promise of rental reform before the next General Election. But delay in delivery matters. Between April 2019 and April 2022, Shelter estimated that nearly 230,000 renters were served with a no-fault eviction notice. Until the Bill passes through Parliament, critics will complain that the Government is all talk and no action on housing reform. In terms of preparation, there is still plenty of times for provisions in the Bill to change. Those with interests in the rental sector, including landlords, tenants, local authorities and legal advisers will need to keep abreast of the proposals as they pass through Parliament. 
Postscript: Amendments to Part 2 of the Housing Act 2004 affecting newly-procured asylum-seeker accommodation
Whilst media attention is focused on these substantial proposed changes, the Government is still seeking to pass regulations which would exempt newly-procured asylum accommodation from some licensing requirements under the Housing Act 2004.[8] The draft changes were previously summarised here. The move amounts to a hollowing-out of housing standards which would affect some of the most vulnerable people in the country, and accordingly these changes are deeply controversial. Nevertheless, the new measures are expected to be passed imminently.
By Andy Lane and Jack Barber
Cornerstone Barristers is recognised as a leading housing set by all the major UK legal guides. Our barristers advise local authorities, housing associations, registered landlords, private landlords and tenants on all aspects of housing law. Please contact Cornerstone's clerks should you require expertise in this area.