Book Launch: Sam Fowles' bestselling book "Overruled: Confronting Our Vanishing Democracy in 8 Cases" launches in paperback
05 Apr 2023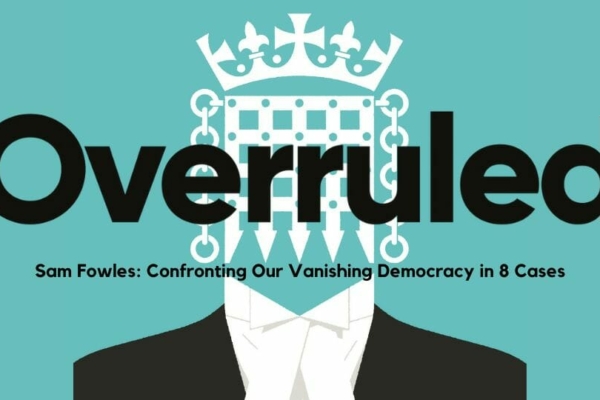 Sam Fowles' book, "Overruled: Confronting Our Vanishing Democracy in 8 Cases", launches in paperback on 13 April 2023. The book explores the intersection between constitutional law and democracy through the lens of eight cases argued by Sam, including some of the most significant constitutional and public law matters of recent years.
The hardback edition was an Amazon #1 bestseller and one of The Times' "Best Law Books" of 2022. Writing in the Times Literary Supplement, Alistair Williamson KC described it as "unflinching and brilliant".
The paperback edition will be launched in Edinburgh (where two of the cases in the book took place) at an event hosted by Lighthouse Books in conjunction with Edinburgh University students.