Leading environmental barrister Nina Pindham joins Cornerstone Barristers
17 Apr 2023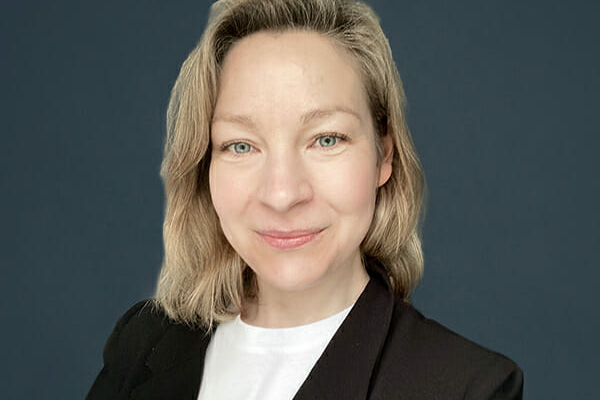 Cornerstone Barristers is delighted to welcome leading environmental and planning barrister Nina Pindham to chambers today.
Called to the Bar in 2012, Nina has gone on to build a wide-ranging planning and environmental practice, acting for clients in the High Court, Court of Appeal, Supreme Court and the United Nations. In 2022 she was part of the legal team that successfully challenged the government over its Net Zero Strategy, which the High Court ruled was unlawful, leading the government to publish several revised strategies just last month.
Nina is recommended as a leading junior by Chambers and Partners while the Legal 500 describe her as 'a rising star', ranking her as a Tier 1 Planning/Environmental Junior. Nina is ranked as one of the country's top-rated juniors by Planning Magazine and last year appeared on the inaugural ENDS Power List, which names the individuals who've had the most impact on environmental law, as well as a Women of Influence by The Planner.
At COP27 Nina was awarded the Global Leadership Award in Climate Law for her work with an international coalition of bar associations seeking to build the capacity of the legal sector in relation to climate change. This summer, Nina will present two separate papers to the International Union for Conservation of Nature's (IUCN) prestigious 20th Anniversary Colloquium on Environmental Law, hosted in Finland.
Joint Heads of Chambers, Philip Coppel KC and Tom Cosgrove KC, said: "We are delighted that Nina has joined Cornerstone Barristers. Nina's impressive track record, particularly in planning and environment law, complements the wealth of public law expertise available from our chambers. We are proud to have her on the team."
On joining Cornerstone Barristers, Nina said: "I am thrilled to be joining the UK's leading set on environmental law, climate change and sustainability. As an environmental law specialist, joining Cornerstone was a no-brainer given their incredible line-up of talent, areas of expertise, brilliant clerking team and supportive working culture. I'm enthused about my time ahead at Cornerstone Barristers."
The lateral hire adds to Cornerstone Barristers' impressive line-up of planning, environmental and climate talent. The Legal 500 ranks Cornerstone Barristers as 'one of the strongest sets' in environmental law and praises their 'fantastic range of barristers' in planning law.
Cornerstone Barristers are public law specialists with expertise in planning and environmental law, judicial review, housing, licensing, information law, property, commercial and regulatory, Court of Protection, health and social care, local government and Alternative Dispute Resolution.
With over 60 tenants, including 14 Silks, this national set, with offices in London, Birmingham and Cardiff offers clients a unique blend of in-depth expertise and sound legal advice.
Find out more about Nina by visiting her Cornerstone Barristers profile.