The Role of Lawyers, Bar Associations, and Law Societies in Combatting Climate Change
17 Oct 2023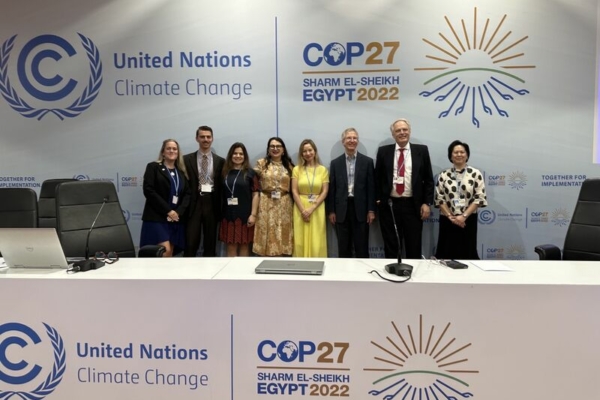 Cornerstone's Nina Pindham has co-authored a paper examining whether the work of private legal practitioners is being affected by climate change, and if so what is being done to ensure private practitioners are providing the highest quality legal advice to their clients in light of all relevant legal considerations and the context in which that advice is being provided.
Since being published in the American Bar Association's (ABA) Natural Resources & Environment Journal, the paper has regularly been a Social Science Research Network (SSRN) Top-Ten most downloaded article.
Download the paper here.
Abstract
Lawyers and bar associations have a critical role to play in activating decarbonization and adaptation, and creating a more climate-conscious legal practice. The American Bar Association (ABA) has been working with the International Bar Association (IBA), the Brazilian Bar Association (OAB), and the Law Society of England and Wales (LSEW) over the past two years to discuss the role of lawyers in combatting climate change and to share best practices. The authors of this article represented these organizations in this work. This work includes joint programming at the 27th annual meeting of the Conference of the Parties to the U.N. Climate Change Convention (COP 27) in Sharm el-Sheikh, Egypt in November 2022, and at COP 28 in Dubai, United Arab Emirates, in December 2023. This article explains the need for climate-conscious law practice, and describes what bar associations and law societies are already doing and plan to do to foster more climate-conscious law practice.