Cornerstone Barristers attends UK Environmental Law Association (UKELA) career event
09 Nov 2023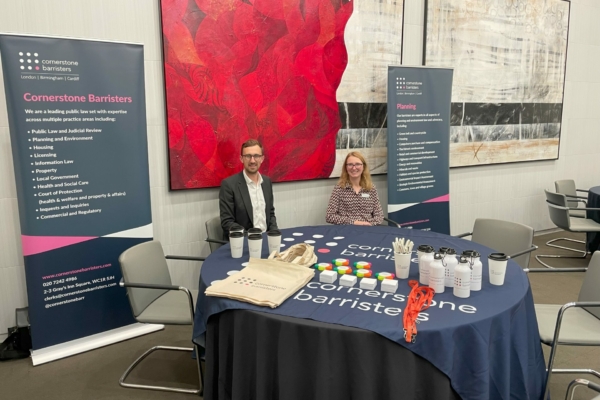 Last week, Cornerstone Barristers was delighted to participate in the UK Environmental Law Association (UKELA) career event, hosted at Latham & Watkins.
The event was a chance for students and others interested in a career in environmental law to meet a wide variety of professionals for informal chats and career advice. Cornerstone was represented by environmental barristers Ben Du Feu, Rowan Clapp and Lois Lane who were delighted to share insights with delegates.
Cornerstone Barristers is a proud supporter of UKELA, with our barristers Nina Pindham and Estelle Dehon KC an executive committee and council member, respectively.
On 22 November 2023, Chris Stark, CEO of the Climate Change Committee, will deliver the annual UKELA Garner Lecture. Tickets for the lecture in London are still available here. There will be live-streaming hubs in Bristol and Manchester.