Government's new offshore oil and gas licensing round is lawful, rules Holgate J
[2023] EWHC 2608 (Admin)
19 Oct 2023
Cornerstone Climate, Planning and Environment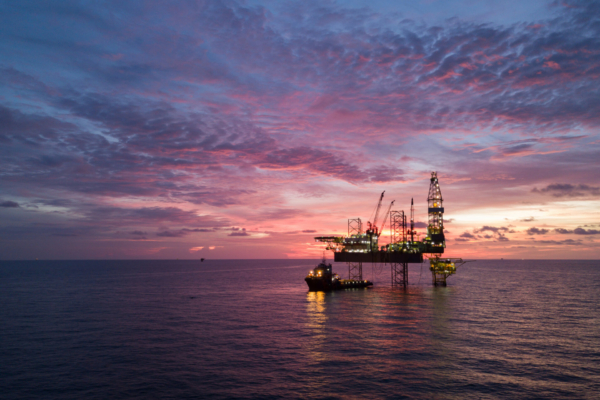 In a decision handed down today, Holgate J has rejected a challenge to the Government's decision to endorse a new offshore oil and gas licensing round, which could result in the award of over 100 new licences in the North Sea. Estelle Dehon KC and Ruchi Parekh represented Uplift, instructed by Leigh Day. The claim was heard alongside a similar challenge brought by Greenpeace.
The Judge also rejected the challenges to the adoption of the latest Offshore Energy Strategic Environmental Assessment (SEA) and the so-called 'Climate Compatibility Checkpoint'. The Checkpoint was introduced last year with the stated aim of ensuring the compatibility of future oil and gas licensing with the UK's climate objectives. Both the SEA and the Checkpoint excluded consideration of the downstream greenhouse gas emissions (GHG) that would arise from the eventual combustion of oil and gas extracted pursuant to the new licensing round.
On the SEA challenge, the Judge relied on the decision of the Court of Appeal in Finch (in which a decision from the Supreme Court is currently pending). The Judge held that the Secretary of State (SoS) was entitled to conclude that downstream GHG emissions were not "likely significant effects" of the Offshore Energy Plan because there was an insufficient causal connection owing to the intervening steps between extraction of oil and gas and its consumption [97-116]. The Judge accepted the Claimants' argument that the objectives of the Offshore Energy Plan included "the recovery of domestic hydrocarbons for security of supply and to provide for domestic consumption" [110]. However, he held that the objective was not determinative as to the environmental effects [111].
A further ground of challenge to the SEA related to the assessment of "reasonable alternatives" under the SEA Regulations 2004. This was rejected on a similar basis to the first ground [126-136]. The Judge held that the SoS was entitled to assume some domestic consumption of hydrocarbons – despite any mechanism to ensure such domestic use – and that this would reduce the need for imports [131].
As to the Checkpoint decision, the Claimants had sought to challenge the decision to exclude the proposed test based on downstream GHG emissions. The Judge held that the SoS's key reasoning – "the lack of clarity over what step a Minister should take" – was not irrational, because it was for the SoS to decide if there was an appropriate test or benchmark to apply as regards downstream emissions [142-150].
Finally, on the New Licensing Round, the Judge held there was no common law duty to give reasons for why the licensing round would be compatible with the Checkpoint – essentially because the Checkpoint was a non-statutory duty [154]-[158].
Read the full judgment here.