High Court to consider Government's decision to endorse new offshore oil and gas licensing round
25 Apr 2023
Public Law and Judicial Review, Planning and Environment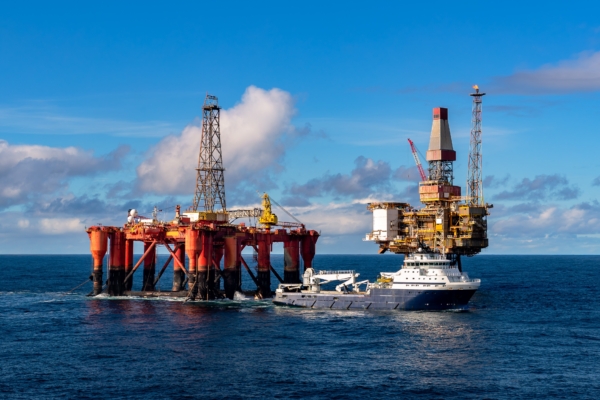 Today, the High Court is set to consider the Government's decision to endorse a new offshore oil and gas licensing round, which could result in the award of more than 100 new licences in the North Sea.
The permission hearing will also consider the lawfulness of the interlinked decisions announced last September to adopt the latest Offshore Energy Strategic Environmental Assessment and the so-called 'Climate Compatibility Checkpoint' ("Checkpoint"). The Checkpoint was introduced last year with the stated aim of ensuring the compatibility of future oil and gas licensing with the UK's climate objectives.
Estelle Dehon KC and Ruchi Parekh are representing Uplift, instructed by Leigh Day. A further challenge has also been brought by Greenpeace, and the two claims will be heard together before Mr Justice Waksman.
The Challenge
Uplift's case is that the three decisions are legally flawed.
The decision to adopt the Strategic Environmental Assessment (SEA) was unlawful because, among other matters, the Secretary of State failed to take into account the advice of the Climate Change Committee (CCC). The CCC has repeatedly emphasised that the industry target to reduce upstream greenhouse gas (GHG) emissions by 50% in 2030 is "insufficient" and "unambitious". This target continues to be included in the SEA, without any cogent explanation for why the CCC's advice was rejected. The Secretary of State further failed to assess the downstream GHG emissions of new oil and gas licensing rounds, despite acknowledging that the end uses associated with these "will result in [GHG] emissions". There was also a failure properly to assess the reasonable alternatives, contrary to the SEA Regulations.
The decision to endorse the 33rd licensing round was unlawful because the Secretary of State failed to provide any reasons for a new licensing round being compatible with the Checkpoint and the UK's climate objectives.
The decision to adopt the Checkpoint was unlawful because it excluded a test that would have required the Secretary of State to consider downstream emissions on the basis of reasons that were legally irrelevant and irrational. A further test, which would have required consideration of the "global production gap" was also unlawfully excluded, on the basis of an erroneous interpretation of the obligations imposed by the Paris Agreement.