Can litigation solve the climate crisis?
26 Oct 2023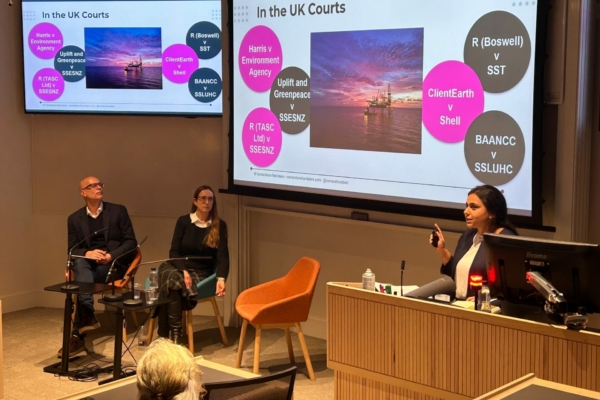 Can litigation solve the climate crisis?
That's the question Estelle Dehon KC and Ruchi Parekh posed as they delivered a masterclass to LSE law school students and faculty on climate change litigation across the world. Their presentation included insights into various different aspects of climate litigation in the UK and abroad, covering public law challenges to specific carbon-intensive projects and to net-zero related policies, as well as discussing newer UK litigation in the commercial sphere, under the Companies Act and on behalf of shareholders.
The event was convened and chaired by our associate member Prof David Kershaw.
Cornerstone Barristers is at the forefront of climate litigation, often involved in the leading environmental cases of the day. You can sign up to updates from Cornerstone Climate, our centre of excellence for climate litigation and advice, here.