Supreme Court to hear appeal concerning downstream emissions of fossil fuel projects
Finch (on behalf of the Weald Action Group) v Surrey County Council, Horse Hill Developments, Secretary of State for Levelling Up, Communities and Local Government, Friends of the Earth and Others (Intervening)
20 Jun 2023
Cornerstone Climate, Planning and Environment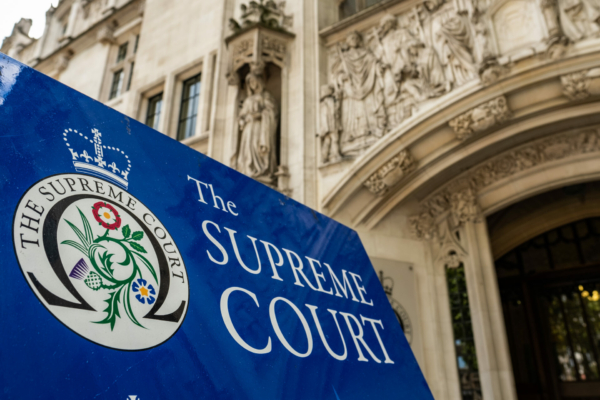 This week the Supreme Court, on 21 and 22 June 2023, will hear a landmark case for environmental law and climate change. The central issue is whether, when considering an application involving the commercial extraction of oil at the Horse Hill Well Site for production, the local planning authority should have required an assessment of the impact on the environment of 'downstream' greenhouse gas emissions resulting from the eventual use of the refined products of that oil.
The appeal turns on the correct interpretation of the Town and Country Planning (Environmental Impact Assessment) Regulations 2017. The outcome has the potential to set a precedent for fossil fuel projects elsewhere in the UK, with possible implications for other major projects requiring environmental impact assessments.
The decision under challenge – the grant of planning permission to retain and expand an existing exploratory oil well – dates from September 2019. In December 2020 Holgate J dismissed the Claimant's application for judicial review. In February 2022 the Court of Appeal upheld Holgate J's decision by a majority of 2-1.
Five Cornerstone Barristers are instructed on this case:
Estelle Dehon KC and Ruchi Parekh act on behalf of Sarah Finch and the Weald Action Group, instructed by Rowan Smith and Carol Day of Leigh Day Law, with Marc Willers KC (Garden Court Chambers).
Harriet Townsend and Alex Williams act for Surrey County Council, instructed by Helen Forbes.
Nina Pindham acts for Friends of the Earth, one of the four parties intervening by way of written submissions, instructed by Katie de Kauwe and led by Paul Brown KC (Landmark Chambers).
There are two additional respondents: the Secretary of State for Levelling Up, Communities and Local Government and Horse Hill Developments Limited. The interveners also include the Office for Environmental Protection, Greenpeace UK and West Cumbria Mining Ltd.