Cornerstone Barristers confirmed as a Band 1 set for Licensing in Chambers UK Bar Directory 2024
26 Oct 2023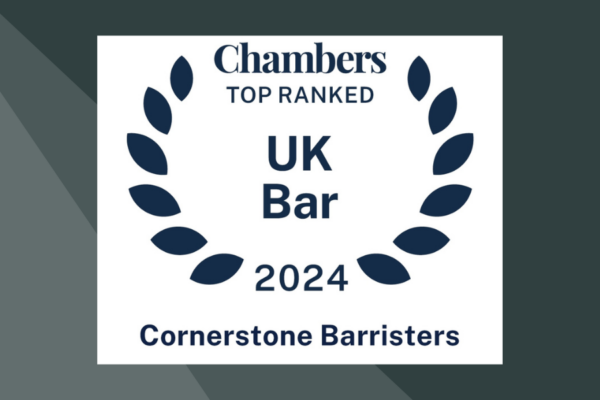 Cornerstone Barristers has been confirmed as a band 1 set for Licensing in Chambers UK Bar Directory 2024. Thank you to all our clients who supported us. With 2 silks and 4 juniors recommended, we remain a "go to" chambers for all licensing work. Chambers & Partners notes that we have "a very strong and capable team" and commends our client service.
Congratulations to all our licensing barristers who were ranked: Ranjit Bhose KC,  Josef Cannon and Asitha Ranatunga (all Band 1), James Findlay KC (Band 2), Richard Hanstock and Matt Lewin (both Band 3).
If you would like more information, please contact our clerks.