Cornerstone Barristers achieves record results in Chambers UK Bar Directory 2024 for Planning and Environment
24 Oct 2023
Planning and Environment, Cornerstone Climate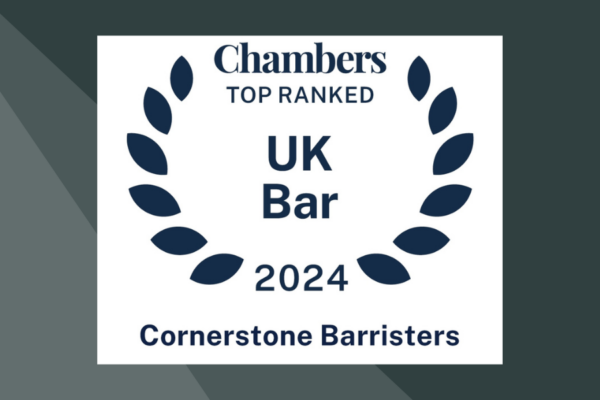 Cornerstone Barristers achieved record results in Chambers UK Bar Directory 2024 and two of the areas in which we saw major progression were Planning and Environment. The directory notes: "Solicitors interviewed unanimously agree that Cornerstone Barristers provide barristers with the range of skills required to handle the diverse and often complex nature of instructions."
We reinforced our standing as a leading set in both areas by retaining our existing recommendations and with the following people moving up a band or gaining a new recommendation:
These results mean that Cornerstone Barristers now has 23 members recommended for Planning (7 silks and 16 juniors) and 3 members (1 silk and 2 juniors) recommended for Environment.
If you are involved in these areas and have not already signed up, we have a number of events coming up which may be of interest:
If you are not already on our mailing list and would like to receive our mailings in relation to Planning and/or the Environment, please click here.
If you would like more information on our members, please contact our clerks.