The Renters (Reform) Bill and some other news…
26 Jun 2023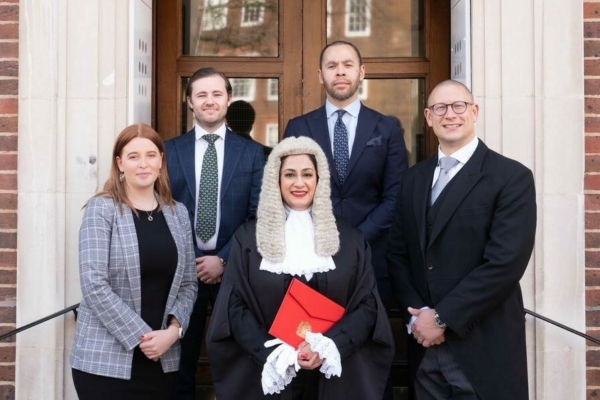 Some eight months have passed since our last Housing Newsletter and the eagle-eyed of out there will notice a change in editors. Tara O'Leary continues to edit the newsletter but she is joined by Sarah Salmon. We would like to extend our thanks to Andy Lane for all of his hard work over the years ensuring the newsletter is packed full of articles and of interest to its readers.
A lot has happened since our last newsletter and there is more to come from the Team. First, we give special congratulations to Kuljit Bhogal KC on her silk appointment.
Secondly, in April 2023, Sam Fowles' bestselling book "Overruled: Confronting Our Vanishing Democracy in 8 Cases" launched in paperback and our pupils, Lois and Sam, started accepting instructions in housing cases.
Thirdly, the Housing Team has been busy with a series of housing webinars and preparing for our annual Housing Day conference on 9 October 2023 at which we hope to see you all.
Finally, and hot off the press:
Yesterday, in Leeds City Council v Persons Unknown [2023] EWHC 1504 (Admin), Fordham J decided that "premises" for the purposes of Part 4, Chapter 3 of the Anti-Social Behaviour, Crime and Policing Act 2014, are not an "area" or a "locality" or "any line drawn on a map" but must be somewhere which is objectively identifiable as a distinctive property or a distinctive part of a property. Kuljit Bhogal KC acted for Leeds City Council.
Riccardo Calzavara, acting for Waltham Forest, has been successful in an appeal to the Upper Tribunal. In a judgment handed down on 19 June 2023, the UT held that FTT may have regard to matters of which the authority was unaware in order to increase the penalty under s.249A of the Housing Act 2004.
Members of the Team have a number of interesting cases coming up, including the following:
The Team also has a program of webinars coming up ahead of our annual Housing Day on 9 October 2023. A full programme of the webinars throughout the year is available on our website, but those coming up include:
In conclusion and returning to this newsletter, we have dedicated this edition to the much anticipated Renters (Reform) Bill; covering five areas from the impact on social housing to anti-social behaviour and unlawful evictions. In a May 2023 article, Andrew Lane and Jack Barber also summarised the Bill. Please scroll down to read the articles.
Enjoy the read!
Sarah & Tara